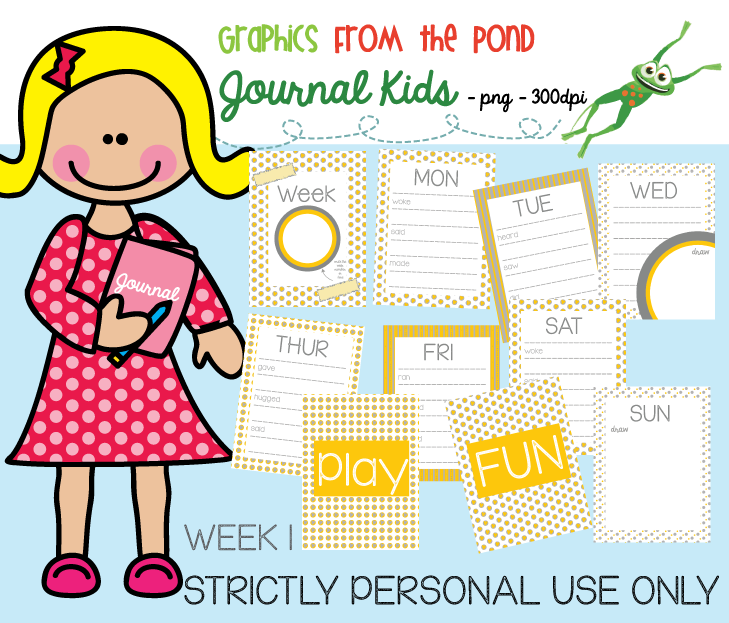 I have made a set of journal cards to print for my daughter and niece this week. I blogged on Wednesday about how my sister and I wanted to give our daughters a way of joining in the 'journaling' fun! It will keep them busy while mum is busy doing her journal and design work. We are going to fill up a box of papers, pens, decorations and glue and let them go!
My daughter adores flicking through mini photo albums. They are perfect for her little hands, and she likes slipping little notes and pictures into the sleeves. We have been doing this since she was a baby. I created little photo albums of family faces and names.
Adding these journaling cards to her little 4x6 inch albums will give them a more 'diary' structure and help her to begin to formalise her thinking and recording. Of course, she is free to add all different sorts of papers and scrappy findings throughout the week - that is what will make it more personalised.
We are going to use this page as the title page for the week, and to add some color through the week. On the title page, there is a place for the children to write the number of the week, we are going to write week 1 on this page.
Each day, there is a new card, and some prompts for writing some words about the day. Short and simple. We will encourage our daughters to add some more drawings and notes.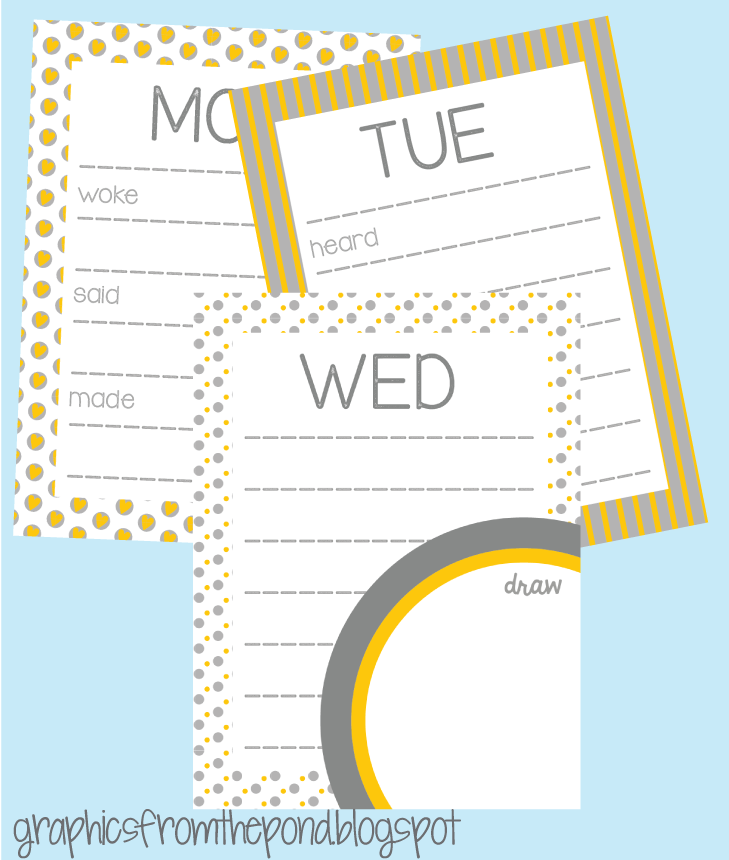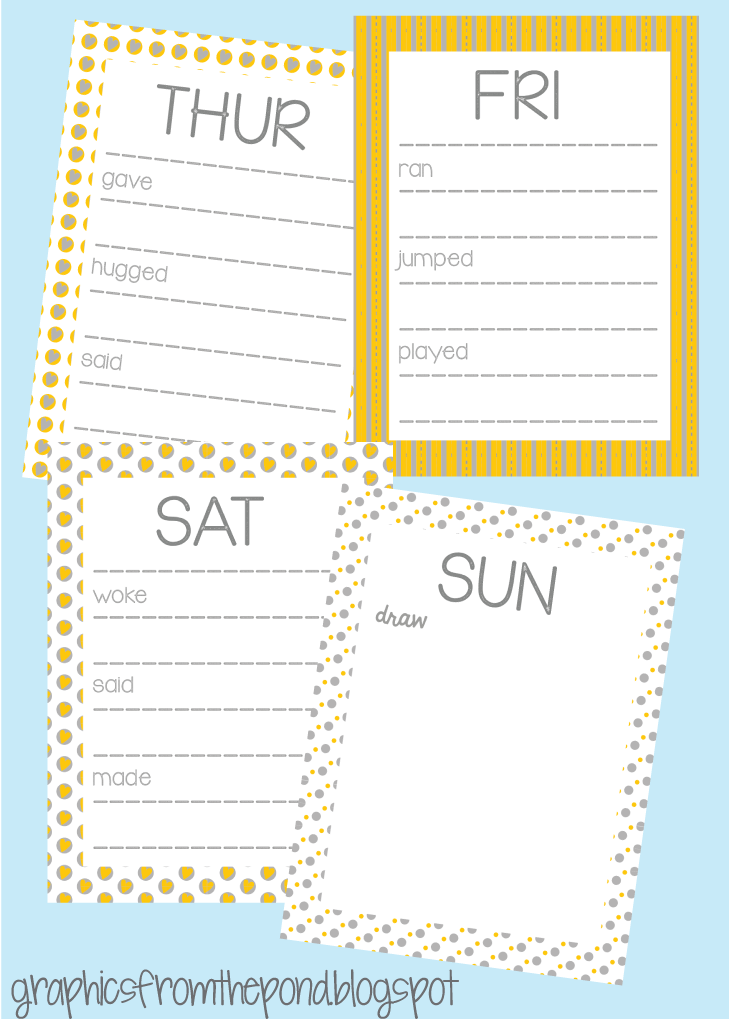 We would love to have your children join our children on this journaling journey! We will post some pictures of our journals through the week!
Click on any of the images above to download these cards for free from Google Drive!
Mel x