The digital files provided by Graphics From the Pond are the product of From the Pond Pty Ltd, and are protected by copyright law.
We reserve the right to modify, update and change the Terms of Use for all of our digital designs at anytime - with or without notice. Terms of Use on this webpage always supersede any previous Terms of Use, so please make sure you have read this page and bookmark it for future reference.
We make images designed for printing, not for web (image files). That is at the core of what we do, and why I started drawing and making clipart.
In a Nutshell
You can use my clipart to make your own secured teacher-resource document files (pages to read or print) - e.g. pdf file.
Credit MUST be given within the file "Graphics by Graphics From the Pond - http://frompond.blogspot.com".
The Extended Version
Our designs are for use by school teachers, classrooms and small teacher-business use only and under the terms outlined below. If you are unsure of a certain way you want to use my designs DO NOT assume it is ok. Please email us at admin@fromthepond.com.au with any questions.
Our graphics are not to be used for any mass production or print-on-demand sites.
DO NOT redistribute any of our digital downloads on any groups or otherwise, even if they were given to you by us as a freebie.
Our graphics and fonts are NOT to be sold or transferred as is. That means, you are not able to sell or give them away as graphics files as I have done. You have to use them in a project or product somehow.
They cannot be distributed or displayed as is, or as part of a new image file.
You can use them within a document (a document is a collection of pages, that you open as a pdf file and read/print
etc).
Purchasing the item does not transfer the copyright to you.

It means you cannot claim the design as your own design.
This license is non-transferable. This means you cannot transfer/ give the license to anyone else, nor can you change the item that it applies to.
You are able to use these graphics for any personal use in your classroom or home. This means it is viewed only by you and not
online
in any capacity.
You can use them commercially (in document files) that you sell or share ('freebies') provided you ensure that the images cannot be easily copied, extracted, downloaded or shared.
Please use our graphics to complement your own work, do not just make files of our images and nothing else.
YOU MUST credit us somewhere in your teaching document, or on your product these exact words:
Alternatively, you can insert this image into your document: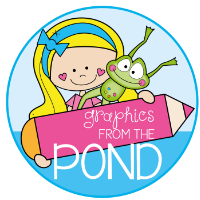 If you do not wish to give the appropriate credit on your product or in your document, please contact us for purchase of a credit-free license.
Use on Blogs
My images cannot be used on blogs, websites, Facebook, Pinterest or any other online site. You cannot create images, with my images, to be displayed online. The exception is a modest amount of thumbnails of exact pages of your document file to be used to showcase your product (e.g. product thumbnail).
You may have used them under ToU current before 2015. If you are concerned, please email me and we will discuss.
Image Files
You do not have permission to use our graphics as a logo, part of a logo, or on blog/pinterest/social media/advertising image files (known as buttons, signs, badges, memes, etc).
They are IMAGE FILES. My clipart has ALWAYS been for DOCUMENTS that have room for the REQUIRED credit to be given.
One exception to this term, is for a 'product thumb'. This is a small image file of your exact product cover, where my images may have been used. This can be used to advertise your document on sites such as TeacherspayTeachers, your blog, or on social media.
These terms are current as at July 2015.
Extended Use Custom Blog Image Design Package
- If you would like to use my images on your blog design, you are able to do so through the purchase of this package only.
- The package is available to customers of Teacher Blog Design only.
- The package includes an extended use license.
- This extended license allows you to use your custom designed images within your blog header, blog button, Facebook header, Facebook button, TeacherspayTeachers header and TeacherspayTeachers profile button - that are designed by Danielle Westvang (Teacher Blog Design).
- All other terms within the standard terms apply to the images. Please note that the images alone cannot be used as a button (it needs to be within an overall design) - and your button cannot be used a formal 'business logo'.
- You must credit Graphics From the Pond on your blog (footer or sidebar) with a clickable link to www.fromthepond.com
- Please email me to request the custom images before you sign up with Teacher Blog Design and discuss if I am able to take your request on.
-
The production of the images is at my complete discretion - I am not able to make images that will infringe the copyright and intellectual property of others nor can I make custom images similar to those that I have done for other clients. Please give me as many details as you can about your request so I can ascertain the feasibility of the design.
- You will be allowed up to 2 edits of each image to change them if they are not suitable.
- Pricing (includes custom images + extended blog license):
- 1 image = $50, 2 images = $75, 3 images = $100
- Clipart included in my regular sets cannot be used with this license, it applies only to custom images in association with Teacher Blog Design.
- Contact me HERE